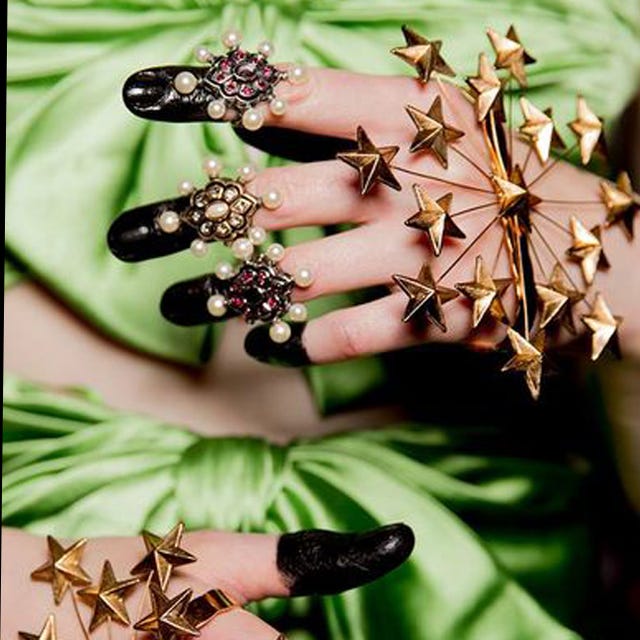 When the end of a decade rears its head, the tendency to reflect on the past and muse on the possibilities of the future is inevitable. More so than any decade that's been before, the Teenies (the worst named era ever perhaps?) served up fast-paced change, for good and bad, in almost everything. Politics, patriarchy, pop culture, you name it.
From 2010 to 2019, we watched as Instagram transformed the way we view the world, Meghan Markle singlehandedly changed the face of the Royal Family, Grime usurped floor-gazing guitar music, heels got lower, eyebrows got bigger and a tangerine entered the White House (we did say it wasn't all good).
If the past decade heroed the rise of OTT contoured 'Insta' make-up, rainbow-coloured hair, eco-alternatives and call out culture, then what does 2020 have in store for the beauty world?
As we peek into a brand new era (the '20s 2.0?) ELLE quizzed The Fashion Awards' list of New Wave beauty creatives on their predictions for what the future of beauty holds…
Ammy Drameh, Make-Up Artist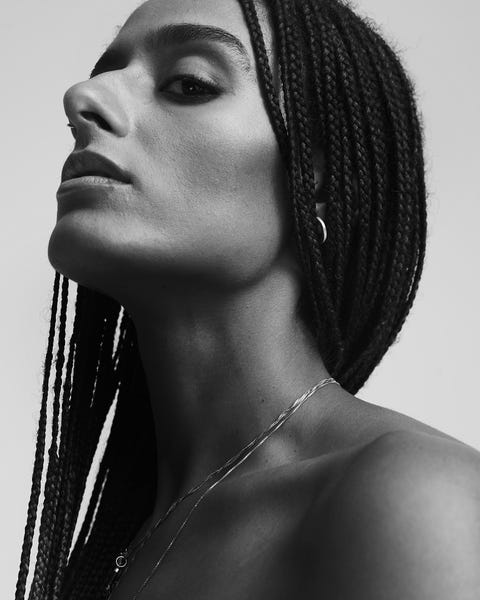 In the future there will be…
'Creativity and individuality. More experimentation and a shift in what is considered beautiful in mainstream society. Social media is facilitating visibility and what wasn't seen a few years ago in media is now celebrated.'
The big beauty trend in 2020 will be…
'For a long time now, the trend has been a very natural look. I think we're ready to have fun and play with colours and textures; a more glamorous approach to make-up but in a very modern manner.'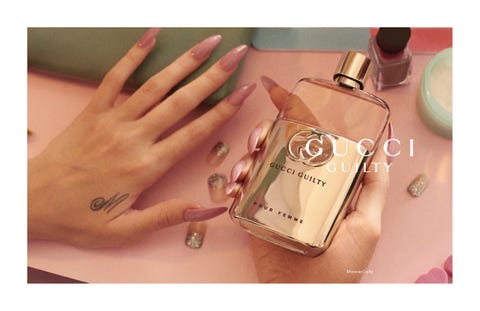 In 2020 I'll be wearing…
'Sustainable and recyclable nail products. Try Eco Stardust biodegradable glitter for an environmentally friendly nail art alternative, or send your empty polish bottles to Louella Belle for recycling.'
SHOP ECO STARDUST
Celia Burton, Make-Up Artist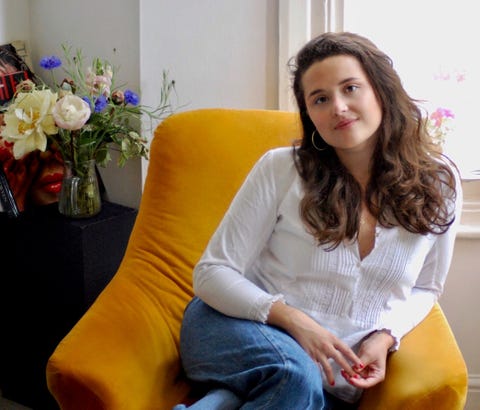 In the future there will be…
'I'd like to see make-up and beauty move into a more holistic world, where what we eat and how we look after ourselves counts as a beauty regime just as much as make-up and skincare does. Clean products with minimal packaging that leaves a very small mark on our precious planet.'
The big beauty trend in 2020 will be…
'More is more! It feels like we're finally transitioning out of the "influencer" fog, where everyone applies the same cut crease and contour, and into more expressive and adventurous territory. TV shows like Euphoria have demonstrated brilliantly how make-up can be used in a playful way, with less control and more drama.
'I think that will carry through to 2020. It's inevitable that the unrest in the world today will be mirrored in the way we express ourselves, just like the punks did in the early 70s.'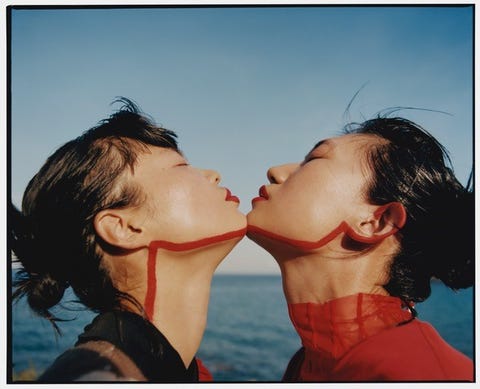 In 2020 I'll be wearing…
'Multi-faceted/ hybrid products that offer easy, on-the-go make-up such as Glossier's FutureDew – a brightener/highlighter with the skin benefits of a serum, or Chanel's Rouge Coco Lip Blush – a light weight tint that can be used on the cheeks, lips and eyes.'
SHOP GLOSSIER FUTUREDEW
SHOP CHANEL ROUGE COCO LIP BLUSH
Lauren Michelle Pires, Nail Artist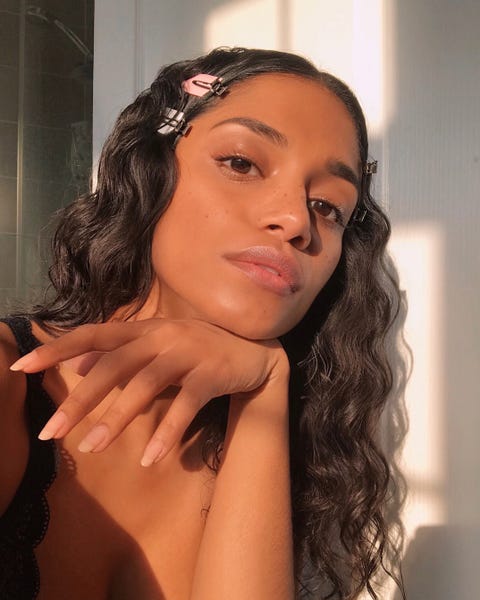 In the future there will be…
'I see the future of beauty for 2020 being stripped back but still playful. More than ever, we are living in a world where uncertainty is prominent, and hopes are high. I think people are searching for an everyday escapism, and being playful with their make-up, nails and overall image is an expression of this. Bright colours can help us overcome bleak times.'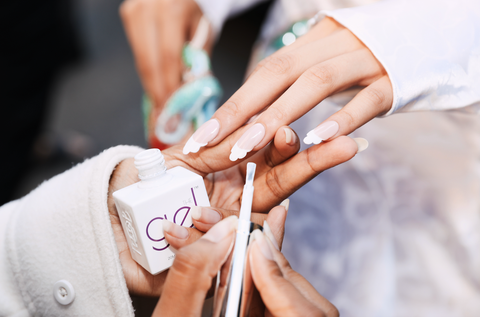 The big beauty trend in 2020 will be…
'Textured colours, different shaped nails. People no longer feel restricted to conform to the norm, and are being more experimental than ever. For SS20 I created a scallop edged nail – they were pretty and quite odd looking, but people liked them. The French manicure has also made a comeback, and I don't think that will be going anytime soon.'
In 2020 I'll be wearing…
'The Gel Bottle nail varnish – their products are vegan and cruelty free, and Glossier everything.'
SHOP THE GEL BOTTLE
SHOP GLOSSIER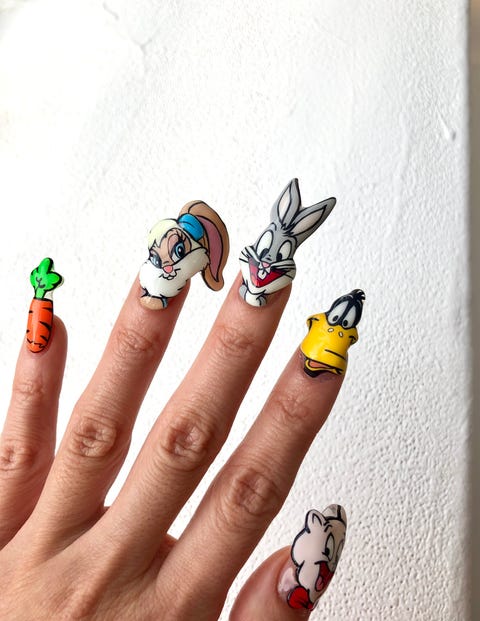 The big beauty trend in 2020 will be…
'Men having nail art! I feel they are becoming more expressive and experimental.'
In 2020 I'll be wearing…
'Gel extension tips. Right now Apres is the big brand for that, but it's going to be more popular all over the world.'
["source=elle"]